Welcome to Robin Designs Ltd. An architectural design service specialising in high quality house extensions in and around Bristol.
Robin Designs Ltd is an established Architectural Design practice built on years experience with the simple aim of turning your ideas and wishes into reality. Whether you have an ambitious new build, your home is beginning to feel cramped or you simply want to unlock potential in your home, we look forward to helping you make your home a better place.
As a Chartered Institute of Architectural Technologist registered practice and a Bristol City Council accredited agent Robin Designs Ltd has a reputation for providing a professional and friendly service with a focus on listening and understanding clients needs, in this way providing unique and high quality design solutions.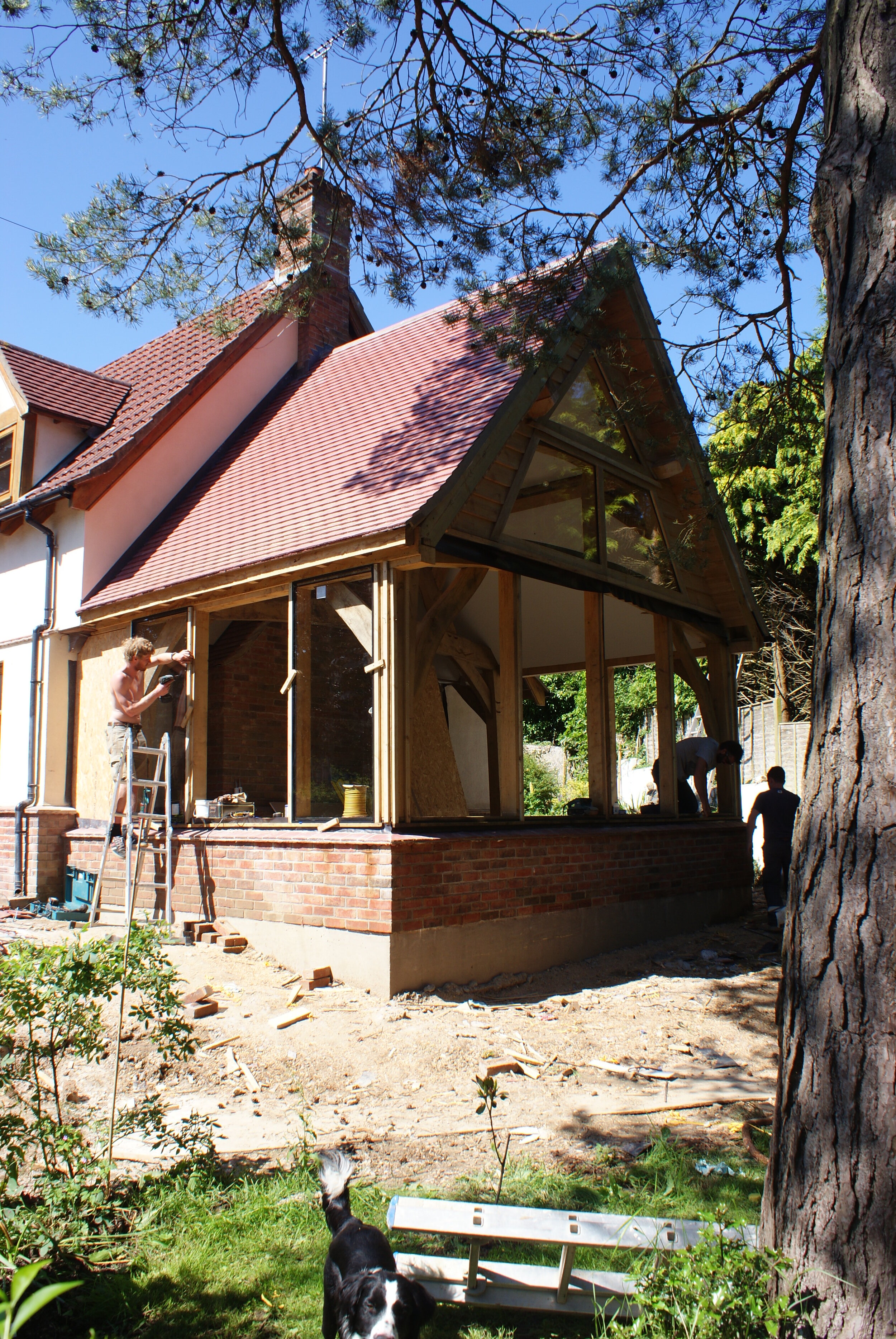 In this informal meeting we will meet you in your home to discuss your ideas, explore the feasibility of the project and discuss any other ideas. After the meeting we will write to you outlining a design brief, the services we can offer as well as the fee to carry out the work required. We are often able to offer this consultation for free- It's then up to you if you want to proceed!
The starting point for any new project is to carry out a laser measured survey of the existing structures, This is a detailed survey picking up measurements and information such as existing drains, boundary locations etc. The survey is drawn up in "AutoCAD" which forms the starting point for the design work and acts as part of the statuary requirements for planning and building regulations permissions.
Arguably the most important stage of the process as any decision made here could stay for generations. For this reason, we will carefully consider the various ways your brief can be met, and think laterally around the brief to make sure all options are considered. We are also keen to ensure you, the client, can visualise the solution before committing, for this reason we will often use 3D software to help gain a realistic understanding of the final solution.
Initially several different design solutions will be explored and a meeting arranged with you where initial proposals will be presented to you. At this first design meeting, we will brainstorm these ideas and formulate a clear direction forward. Following this meeting, various amendments will be made until we reach a point where you will be 100% happy with the final design. We encourage our clients to be actively involved in this process.
As a Bristol City Council accredited agent we are able to offer a fast tracked planning application process for householder planning applications. Planning permission is required for most of the larger extensions, however in the case of small single storey extensions, it can fall under permitted development. Either way we will act as your agent applying for planning consent or a lawful development certificate and carry out all negotiations with the planning department.
Once the relevant planning consents have been obtained, building regulations approval will be required. We go above and beyond the statutory level of information required and will provide a detailed set of construction drawings which will include section drawings, large scale details, construction specification and lighting layouts. Once these details are agreed with you, we will submit the drawing package as a Full Plans Building Regulations Application and ensure these plans are passed before work begins. These drawings can then be used to obtain like for like tenders from contractors. Once on site, the building inspector will conduct site visits to ensure compliance with the drawings and building regulations.
Robin Designs Ltd has years of experience providing Land Registry compliant lease plans to home owners, solicitors, landlords and chartered surveyors. These plans are used for a variety of purposes and are produced in accordance with Land Registry practice guide 40.
Robin Designs Ltd was formed by Robin Godfrey in 2010
"After 10 years working as an architectural technician/designer, I formed Robin Designs Ltd to provide a flexible way of working that allowed me to continue my passion for architecture and balance my family life. With experience in countless domestic projects, I recognised my skill as a creative designer, combined with my technical understanding of construction, enables me to provide my clients with a comprehensive design service.
I followed an unconventional route into architecture. After gaining a 2:1 BA (Hons) in industrial design, I went on to work for IKEA providing a space planning service before becoming an interior designer for an office interiors company. I then went on to work for Lewis Foster Lewis Chartered Architects for10 years. During this time, I gained experience in most aspects of architecture, from creative design solutions right the way through to site inspections and contract administration.
The skills I have gained over the years have been assesed and approved by the Chartered Institute of Architectural Technologist and I am now a full member of the institute (MCIAT) and Robin Designs Ltd is a registered practice.
My approach to listening to my clients and understanding their requirements, together with creating interesting and imaginative architecture, has resulted in a growing reputation and client base. The fact that most of my enquiries are from recommendations, speaks for itself. "
CONTACT US
With our office in a central Bristol location, we are able to reach most parts of Bristol and the surrounding area with relative ease and are often able to offer a free initial consultation at your home.
We would love to hear about your project, so please provide as much information as possible by email or phone and we will be happy to chat this through with you.
Robin Designs Ltd, 25 Backfields Lane, Bristol, BS2 8QW
T: 0117 9042930
M: 07738 293940
E: info@robindesigns.co.uk